John "Eesawu" Kimmey  March 29, 1940 – April 24, 2011
John "Eesawu" Kimmey committed his final transcendence beyond this physical realm on
April 24, 2011 at 11:11 PM MDT at his home in Moffat, CO USA surrounded by many loved ones.]
This page is preserved in memoriam.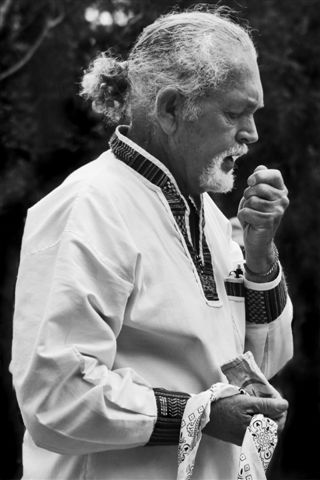 My life is dedicated to helping others.
I have acquired various ways to accomplish this mission:
I am an empowered practitioner of the Lapis Lazuli Medicine Buddha healing Dharma of the Hanmi Esoteric Buddhism, an 1,400 year old ancient Dharma lineage from China. This practice has been known to cure terminal diseases.
I myself was cured of cancer with this practice, thus I have trained to perform this service to others.
I am a ceremonial leader in various traditions and believe that creation and participation in ceremony is essential to our collective evolution, so necessary in this time of transformation.
I am available as a consultant and teacher in leading you into inclusion of ceremony into your life on a regular basis.
I have years of experience in small farm development.
My mentors were elder indigenous farmers in the Rio Grande Valley, Hopi Mesas, and among the Dukabors of Southern British Columbia.
Crop selection and seed saving is my specialty.
I am linked to the network of growers in Northern New Mexico.
As an educator I have developed reliable strategies for the inclusion of the ancient process of Apprenticeship into home schooling and progressive school curriculum.
Empowerment of our youth is essential in this time, and apprenticeship does the trick.As a great grandfather I have much experience in family and individual counseling.
I have a great track record with couples in this regard. I especially emphasize the integration of spiritual precepts into the solution of conflict and/or confusion.
My background includes shamanic techniques which I integrate into all my practices.
For those interested in persuing intensive self cultivation leading to enlightenment perhaps the Path of Esoteric Buddhism is in your destiny.
For information on weekly classes contact me.
This Path is demanding and rewarding. When one is dedicated to the practice your own enlightenment is the result.
Those who attain it will survive the Time of Purification now upon us.